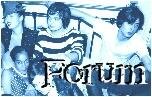 Welcome to the Albion Arks! We tried to find a proper welcome text and failed miserably. So, on with the download, because that's what you all came for, isn't it?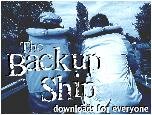 Now you can download any file without having to register, at The Backup Ship! (bit ad-heavy, sorry)
We now have ads on the site, click here to see our sponsors.
Check out our New Project!
The Albion Arks Indie Hosting Network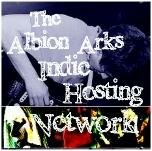 Are you an indie artist? Are you a fan of an indie artist? Need hosting?
Get it here for free!
News Archive
Fixed files and thingies
We had trouble with the some of the files from our last update, they've been fixed, as well as all other files that had apostrophers in their names, so everything should be going smoothly

No list of added files yet but we can assure you that we're working very hard... the anniversary update will be more than worth it
| | |
| --- | --- |
| 19 Jun 2006 by | comments (3) |
Update done...
There's some good and some bad news...

The good news are that the update is done... 175 files for your enjoyment

The bad news are that the Bala Chadha files labeled as Essex University, Jazz After Dark and Purple have been removed for they are now part of the French Dog Blues site, that is now officially a Pete and Shambles site

A full list of files will be added soon... available once the "Read more" link in this piece of news is available
| | |
| --- | --- |
| 09 Jun 2006 by | comments (2) |
Happy Birthday Carl!
May this be your best so far and may there be plenty more!!! We love you Carl!!

Now, I'm afraid that for personal reasons the update isn't ready just yet... we hope all the media files (really wonderful files I may add!) will be added by tomorrow, we'll post here a list and credits when it's ready
Then, we'll go adding to Uploading.com and proceed to make several little updates... while the time for the Albion Arks 1 Year Anniversary comes

Edit to add: it's taking a bit longer than planned... remember that even if the files appear in the media engine they don't work until we announce the whole update is ready, so if they don't work, don't worry
| | |
| --- | --- |
| 06 Jun 2006 by | comments (4) |
Server move
Should be complete by today/tomorrow
Human work is all done, just the name server redirection and thingies like that beyond our control
So if you can't get in the gallery, list or books, don't worry
The media links have been updated too, this would be a good time to try and download all the big files you couldn't download previously for whatever reasons, the server is much more reliable and fast and we have a HUGE amount of spare bandwidth to burn 'til June 1st

Also, we'll be updating the links to Uploading.com one by one, don't expect a HUGE update with all links... the amount of time we can spend uploading at the computer and the connection quality is not exactly at top form, so it's rather random... we wanted to have everything up by next update, but it won't be possible
When all links have been replaced we'll let you know, for now all Yeti and Carl will be done and most of Pete audio

We'll be using Uploading.com for files up to 150 MB, Megaupload.com for files between 150 and 250 MB and Megashares.com for files over 250 MB big
| | |
| --- | --- |
| 31 May 2006 by | comments (0) |
Moving around servers
We have modified our hosting plan and so everything will go back to our .com server
The files are being moved back here from the backup server and also the books of albion and gallery will come back to the main site and the gallery will be reintegrated with the forum, so you can use your account to upload pics and such.
All this moving around might mean you can find some files aren't working at certain moments and such, please bear with us, we'll let you know once everything's ready
| | |
| --- | --- |
| 22 May 2006 by | comments (0) |
Megaupload, the list and such...
Just so you know, during the next few weeks we'll be adding all the files to Uploading.com, so don't you worry if they aren't working on Megaupload; also, along with this... The List will be updated thoroughly
This means we'll hold out the update of files we promised for a bit longer, adding them on our nex update, that you may expect on Carl's Birthday (June 6th)
| | |
| --- | --- |
| 13 May 2006 by | comments (1) |
Now working... and a list
Pete video files should be working properly now
I'd like to thank karma (peaches121) who helped me get back some videos that would've been lost otherwise and who also posted some of the files originally

ETA: Click on Read More for a detailed list of all the files added on the last update with credits, if you haven't been credited and should, let us know
Also, yet ANOTHER update is on the way...
| | |
| --- | --- |
| 09 May 2006 by | Read More ... comments (2) |
Update!
412 new files... am off to pass out, a full list and credits to come soon... just know that the torrents and lots of live stuff has been added

ETA: Am afraid we have a slight problem with the Peter videos added (I accidentally deleted them off the server stupid me) we'll be adding them soon and let you know once it's ready
| | |
| --- | --- |
| 07 May 2006 by | comments (6) |
List and stuff
The detailed list of added files is ready... please click on Read More to see what's new

Some quick notes:
-> We're going to be using Uploading.com for our backup thing from now on, but we haven't and won't be able to add the files for at least two more weeks, please be patient... and read the FAQ before flaming us.
-> When we don't do as we've promised it's not that we're lazy cunts who don't care, it's because we have a life outside the internet, and it's a rather busy one.
-> Once again, we're sorry that we upset you with the April's Fools Joke, but really, there's no need to be so insulting to us, the text we posted was full of references to Libs lyrics and articles and such... we tried to make it obvious without stating a LOLZ in the subject... sorry it didn't work, but calling us names takes you nowhere
-> I am aware that this post has been oversensitive, but please, understand that we do the best we can at all times, we get no profit from this, we spend time that we could very well be spending in sleeping or doing other stuff on making the site as good as possible, it is difficult enough as it is to then come and see that just because you haven't thought of refreshing the page or reading the FAQ we're the worst people in the world.

On other note, we've removed the What Katie Did Demo from the Unreleased Tracks by Babyshambles, it happened to be a B-Side and I wasn't aware of this, thanks to stylishkidsintheriot for pointing it out to us, so it makes it only 300 files
| | |
| --- | --- |
| 09 Apr 2006 by | Read More ... comments (9) |
Happy April's Fools Day!!!
We're so sorry to scare you!!!
We didn't mean to upset anybody... Will 301 NEW Files make you forgive us?

A detailed list of files added in the update shall be added tomorrow
Also, please note that the files are NOT hosted in Megaupload yet, so please use in the Backup server link for members.
| | |
| --- | --- |
| 01 Apr 2006 by | comments (21) |
Goodbye
So we're back, but in our short absence, Paperwreck and I have made a decision regarding the site.
Truth is The Libertines, whether we like it or not, are long dead and gone, and the new bands are never going to be as great as they used to be, and The Libs were never as great as a certain band that I just recently discovered is...
The Libertines are the past, while The Arctic Monkeys are THE FUTURE.
So now, I am sorry to announce you that The Albion Arks is closing, the gallery, list, books, media and forum will be removed as of tomorrow, and we'll only keep the domain name to redirect visitors to our new domain, already working, please feel free to visit at: www.arktic-media.net
Thank you very much and sorry once again.

If you are still seeing this as main page, refresh it so you will see the REAL main page - because that would be that you're seeing it from your cache
| | |
| --- | --- |
| 01 Apr 2006 by | comments (31) |
Quick update
Just letting you know that we've finished sorting out the update files but we have to reupload them now (we had several problems with the in-server sorting and had to do it this way ), it's about 4 GB of new stuff, so it will take around 3 days non-stop 'til it's done uploading, after that, we'll add them to the database in a matter of hours, so expect the update around Wednesday.

On other subject, as we said, we'll no longer be using Megaupload as a main backup service, and Uploading.com is down at the moment, therefore we'll be using Sendspace, just letting you know... cuz it'll take a bit before we're able to sort this out, also, we might be getting the list, books, extras files and gallery back in the main server, we don't know yet, tho... keep your eyes open and thanks for your patience
| | |
| --- | --- |
| 20 Mar 2006 by | comments (4) |
We're back!
Most of the update is ready... what does it include?
* Backup server
* Gallery
* Books of Albion
* Yet another server
* Random fixing
click on Read More to know it all

Also, we want to say thanks to 15holes, for a very generous donation he made to our site, once again Don, thank you
Sorry that we didn't do the full update, but we've been working to no end over here and we didn't want to keep the site offline any longer.
Check back tomorrow for some new files
| | |
| --- | --- |
| 14 Mar 2006 by | Read More ... comments (7) |
We're updating...
And meanwhile, the forum, gallery, media section etc will be off, check back the main page for when we're back

Happy Birthday Pete
| | |
| --- | --- |
| 12 Mar 2006 by | comments (19) |
We're fixing the backup server
We'll let you know once it's ready
Meanwhile use the megaupload links please
| | |
| --- | --- |
| 27 Feb 2006 by | comments (2) |
Just letting you know...
We aren't dead, we're just very busy
We're sorting out lots and lots of things, thanks a lot for your patience... I assure you the wait will be worth it
| | |
| --- | --- |
| 24 Feb 2006 by | comments (6) |
Backup server problems
We're facing some problems with the backup server so you might encounter problems while trying to download from there.
Problems means: All the Babyshambles and The Libertines content has disappeared all of a sudden and we could say that for no reason.
Either we've been hacked or the host has messed up or something, I'll let you know asap how this goes, in the meantime please use the megaupload links.
Because of this we won't make the update until we can sort out the old files, as it would be pretty pointless.
Thanks for understanding
| | |
| --- | --- |
| 05 Feb 2006 by | comments (2) |
Upgrades done!
The Ark Citizen status has been implemented, now, when you reach 75 posts you can go to the Ark Citizen Usergroup page and request membership.
Why so many posts? Because we want to upgrade people who are actually taking part in the community instead of just someone who'll spam a bit and then go away.

We've upgraded the first group of Ark Citizens, the requirements to be upgraded were as follows:
* Having 25 or more posts in our forum
* OR having taken positive part in the fan community (even if not in our site) in an active way for quite some time
* OR having contributed to the site in some way or other

If you were upgraded, you should have received an email with more info.
If you weren't upgraded this time and think you should, please use the contact page to state your username and why do you think you should be upgraded.
"I plan to be very active" is not a valid reason I'm afraid. If you're planning to be then waiting a short while until you get 75 posts won't be that difficult.

Tomorrow we'll add a bunch of files and we'll fix some broken links and the list will be updated as well
| | |
| --- | --- |
| 04 Feb 2006 by | comments (0) |
Quick note
| | |
| --- | --- |
| | Just a quick note to let everyone know that for reasons beyond our control the promised update and the upgrades will be done until the weekend. Please bear with us, we promise it'll be worth it |
| | |
| --- | --- |
| 01 Feb 2006 by | comments (0) |
Finally...
Happy late Anniversary!
We're very sorry it took so long to get this done... we still have a few problems with some graphics and but we couldn't keep pushing this back anymore.




New layout for the whole site


New server to provide downloads for ALL members


New membership system


New gallery system


New script that allows you to Send your files to us


New section for Lyrics (we'll go building it slowly)


Redesign of The List (that we have yet to update) and the Books of Albion sections


Bug fixing all over the place (now you can right click in the Audio & Video archive, for example :P)


And 126 New files including but not limited to the full Filthy McNasties 06.05.04 gig and Shambles in Graz


Details on the files added soon available, to see them click Read More
| | |
| --- | --- |
| 23 Jan 2006 by | comments (11) |