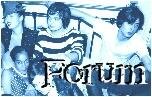 Welcome to the Albion Arks! We tried to find a proper welcome text and failed miserably. So, on with the download, because that's what you all came for, isn't it?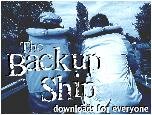 Now you can download any file without having to register, at The Backup Ship! (bit ad-heavy, sorry)
We now have ads on the site, click here to see our sponsors.
Check out our New Project!
The Albion Arks Indie Hosting Network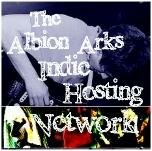 Are you an indie artist? Are you a fan of an indie artist? Need hosting?
Get it here for free!
News Archive
Problem with comments in news
As you may have noticed all comments from December 3rd to date have been lost due to excessive bot spamming of the comment boards and the comment database getting too big for the script to handle (the comments.txt file where active comments are stored was 72 MB big, which means it was MILLIONS of words worth).

We are so sorry, however we keep in mind the sweet comments you made and will from now on, to avoid this happening, include a link to a topic where you can post your views on every news item. Not for this time since the forum is a bit down at the moment.

Also, it seems the NME mention DID get a flow of new people over, because the problems with the forum are due to an excessive amount of connections. I've emailed our provider to see if the connections limit can be raised somehow since our server can handle it, really, and it's just a settings thing.

Thank you Arkadians!


ETA: We are going to be taking off the site for a couple of hours, just leaving static pages and the Books of Albion up as to fix this, please be patient Arkadians


ETA2: The database is back online, you should be able to browse normally
| | |
| --- | --- |
| 04 Mar 2007 by | comments (1) |
We are not dead!
Hi everyone!

I want to apologize for the HUGE delay in the anniversary updates. I got back to college and I've been very busy overall... but I am working.

I can assure you the update will be more than worth it... what I can tell is that we're getting a backup server to serve with new content that you don't even suspect the list will be improved greatly, the site will be more interactive, and everything will look shiny and new... this is not all... but I am not going to spoil it for you any further ;)

The updates are coming, slowly but surely and they'll happen not later than Pete's birthday - promised!

Much love!
| | |
| --- | --- |
| 21 Feb 2007 by | comments (0) |
Lyrics Update!
Time for another update before the anniversary celebrations kick off! This includes the rest of the songs from the Rhythm Factory gigs, as far as I know, except for Killamangiro. The crowd (and you know who you are ) was just too rowdy. If anyone wants to try transcribing it, please send it in and we'll post it (or I might try again sometime in the future).

New Song From Peter
Salome
Beautiful and a bit difficult to make out, so if you have corrections please send them.

Last Christmas (George Michael cover)
Peter's lyrics.

At The Flophouse
Alternative lyrics.

Dilly Boys
Alternative lyrics. Linked to the QPR football chant (see below).

QPR Football Chant
Linked to Dilly Boys. Update! These have been corrected! Thank you to TheLivertine. (Sorry to any QPR fans out there for the previous errors, but at least I tried! )

Don't Look Back Into The Sun
Alternative lyrics, and linked to two new covers:

Ride Into The Sun (The Velvet Underground cover)
Peter's and original lyrics. Linked to DLBITS.

Don't Look Back In Anger (Oasis cover)
Peter's and original lyrics. Linked to DLBITS.

There She Goes (A Little Heartache)
Alternative lyrics.

Sedative
Alternative lyrics.

Carry On Up The Morning
Alternative lyrics.

Baddies Boogie
Alternative lyrics.

Horrorshow
Corrected alternative lyrics.

What A Waster
Alternative lyrics, however, if you can make out the change to 'the unabridged Ulysses' here, help us out and send it in please.

iProblem by The Rakes
Added lyrics to the Miscellaneous section. (Babyshambles are mentioned in the song.)

La Belle Et La B?te previously Conversation Diva
Corrections were sent in by anonymous. If you are this particular anonymous and you would like credit, please let us know who you are.

Side of the Road
Added a note sent in by libertine_68, and also tweaked the alternative lyrics a little.

Thank you very much to each of you who sent something in this time around, and thanks again to captain_bert.

xx
| | |
| --- | --- |
| 05 Feb 2007 by | comments (0) |
One of the spam mods removed
A while back when we were awfully invaded by spambots etc we had to look for ways to stop them and we installed two mods, one is to ban immediatly all users who post .info links within their first 25 posts and another was suppossed to stop users who were posting spam by checking when they had started writing the message and when they clicked submit... it was suppossed to stop automated messages sending but it was bothering some of our users, if you ever got this message when trying to post:

''Mistake! There was an attempt of an automatic insert of the message in a forum. Your message is sent to hell. Try still times who knows - can it will turn out? Still probably, that you too long wrote the message - then pass to page back, copy the text, update page, insert the copied text and press button "Send".''

Our apologies, if your message was short or you waited too long it assumed you were a bot and therefore insulted you (as it thought you weren't human!) in a patchy English.

As I said, this has been removed and you should be able to post normally now.

On other subject, the Anniversary celebration is getting closer! We were waiting for the turn of the month and now it's come and we're getting ready! :D

And in yet another subject, today is Paperwreck's birthday! Say congrats here!
| | |
| --- | --- |
| 03 Feb 2007 by | comments (0) |
Manual activation for accounts
It didn't stop the spam I'm afraid. Some, but not all.

We're going to have to activate users manually, please read more here

It will take a day or so, but at least we will be somewhat safer.

UPDATE: We have installed a couple of mods that will block posts by bots and will not allow posts with banned words to be posted, users who do will be automatically banned. So, please try not to post anything containing the term ".info"
Users who have 25 or more posts already shouldn't worry, though. If you get banned by mistake, email us. Therefore the activation duties have gone back to the users.
| | |
| --- | --- |
| 24 Jan 2007 by | comments (0) |
Inactive accounts and spammers
Hello, as you may have noticed we have as of recently become target of spambots (and real people hired to spam).

We try the best we can to limit their harm by deleting posts and banning users and emails etc, but we can't really control everything perfectly. Apologies for this, however some extra precautions will be taken.

Now all emails from .info domains will be banned, so if you have an email account from said domains don't use it. Additionally we'll delete all existing suspicious accounts using .info emails.

Also, we've changed settings so usernames containing "sex", "teen", "porn", "pr0n", and others can't be registered. If you have an username that has one of these words, let me know and I'll unban you or change your username if you wish.

Hopefully this'll stop the attack, they have to understand that not because the band this site is devoted to is called "The Libertines" nor because Babyshambles has a song called "Fuck Forever" they're going to find many perverts here, and that most of us do NOT have mortgage nor want to buy cheap meds >_<

Apart from this, apparently there was a change in the forum configuration that requires users are activated by admin, I've activated all the accounts that I received an email from (it's automatic) but if you registered in those days and you aren't activated yet, please email me at so I can look for your username and activate you. Due to the new registration restriction this has been changed back to personal activation of accounts.

Sorry for this and thank you for your patience!
The changes are soon to come
| | |
| --- | --- |
| 23 Jan 2007 by | comments (0) |
Lyrics Update!
These are transcribed from Peter's 'solo' Rhythm Factory gig on 17 January 2006. I've only watched about half of the gig so far (because I've been doing this as I go, lol). If there's more to update I'll keep you informed and, as always, please feel free to send any new or alternate lyrics or corrections in to us yourself.

Babyshambles - Fixing Up To Go (Ballad of Gascony Avenue)
Added lyrics

New Song
Peter Doherty - Nice Day For A Murder also known as Lost My Phone In Paradise
Thank you to Gilbo_101 for the rumored title and help with the lyrics and to ShinyMetalAss for pointing out another source for the possible title. As the title evolves, it'll continue to be updated in the Lyrics Ark.


The Libertines - Up The Bracket
Added alternate lyrics.


The Libertines - Horrorshow
Added alternate lyrics.


Babyshambles - Faith (George Michael cover)
Just a minor update: added a note to the page.


The Libertines - Time for Heroes
Added alternate lyrics.


Peter Doherty - Side of the Road
Added alternate lyrics.


Babyshambles - Baddies Boogie
Added alternate lyrics.


The Libertines - The Delaney
Added alternate lyrics and there's a new verse.


Thank you to captain_bert, from the Babyshambles forum, for sharing your videos!
xx

Updated update!

The Doctor sent in updated lyrics for You Talk also known as You Talk Utah

and also the lyrics for Palace Of Bone used to be 2 songs: Palace of Bone and Snakey Road.

Thank you so much for taking the time!
xx
| | |
| --- | --- |
| 22 Jan 2007 by | comments (0) |
Happy 1.5 Anniversary Arkadians!
Dear Arkadians, today we turn 1.5 years old and want to thank you all for your continued support.

We have baddish news though... we skipped some days in the Holiday Marathon due to having lots of work, but then due to technical difficulties (and lack of bandwidth) we've decided to push the Great Anniversary Update a few days back so we will be able to post all we have been saving for the grand finale along with the files that we haven't posted for the Marathon, this will be in the first days of February.

We are sorry about this, but we promise the update won't disappoint

We love you Arkadians! Happy Anniversary!
| | |
| --- | --- |
| 22 Jan 2007 by | comments (0) |
Here's what's new in lyrics...
Hope you've all enjoyed and/or recovered from your holidays. Here is the first lyrics update for 2007.

Peter Doherty

Added alternative lyrics for Hired Gun (Lefthand cover, co-written by Peter)

Added lyrics for Love Me Tender (Elvis cover)


Babyshambles

Made a minor correction to Dirty Fame


Miscellaneous

Added a page for Icarus by The Hours. Reportedly, it was written with Peter in mind.


Dirty Pretty Things

Added more lyrics for How Can They Be Tired Of England?

Alessandro sent in corrections to the lyrics for Murder On The Dancefloor (Sophie Ellis-Bextor cover)


The Libertines

Tim sent in corrections to the lyrics for Harry Was A Champion also known as Treacle (Chas & Dave cover)

Brittany sent in alternative lyrics to Skag & Bone Man

a sent in another possible alternative lyric for (the 2003 Babyshambles sessions version of) The Good Old Days

Thank you so much to each of you who sent in lyrics!

If you have lyrics we're missing or corrections to what's posted, please send them in to us. We're happy to give you credit for your contributions.

If you're wondering which lyrics we are still missing, check out these threads on our forums:

Yeti, DPT, & Carlos

Babyshambles & Misc.

Peter


Finally, a happy and peaceful Martin Luther King, Jr. Day to everyone who celebrates it!
xx
| | |
| --- | --- |
| 15 Jan 2007 by | comments (0) |