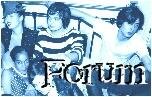 Welcome to the Albion Arks! We tried to find a proper welcome text and failed miserably. So, on with the download, because that's what you all came for, isn't it?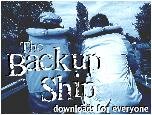 Now you can download any file without having to register, at The Backup Ship! (bit ad-heavy, sorry)
We now have ads on the site, click here to see our sponsors.
Check out our New Project!
The Albion Arks Indie Hosting Network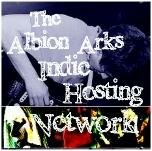 Are you an indie artist? Are you a fan of an indie artist? Need hosting?
Get it here for free!
News Archive
Email confirmation problem solved
During the past few days we've been back up, we received quite a few emails because after registration, the confirmation email wasn't being sent.
We've fixed this problem.

If you registered within the past three days and didn't receive your email (whether you emailed or not) don't worry, we'll be activating accounts manually tonight and you should be able to login as of tomorrow afternoon at most, if you still aren't able to, then leave a comment in this announcement and we'll check on that

About the uploading of the rest of the site... it's going, slowly but surely, we hope to have everything up and ready with the changes (and update) included, by the middle of next week.
| | |
| --- | --- |
| 31 Aug 2006 by | comments (24) |
We're running!
We're at the new server and everything should be working now
Mind you, some of the media files (meaning, the vast majority of them) are not up yet because we are uploading them manually... (which could take several days actually it's 20 GB!) so it would be best if you don't try to download files other than The Libertines ones, because those are all up already. Will let you know as other batches go up
Also, the changes we promised and the update will take a while too, we'll start with that after all the files are up and running.

Feel at home
| | |
| --- | --- |
| 29 Aug 2006 by | comments (4) |
The Albion Arks sail on course!
Thanks to all of you who were so helpful and kind and patient.
The move of the server has to be done manually due to the huge size of the site, so the forum, and media section will not be working for a day or so, when everything is ready we will let you know.
Thanks for understanding.
We love you.
| | |
| --- | --- |
| 27 Aug 2006 by | comments (13) |
Lots of miniupdates!
So we have plenty of sort of minor updates that oh boy! have they got us working!
First, all the lyrics that have been sent in have been added, for a full list click on Read More thanks to everyone who sent in lyrics... they are so many and we were so backlogged, so we apologize that we didn't send a thank you email to each contributor and that we haven't listed credits on the lyrics list, however your credit is safe at the bottom of every lyric page
Then, you may have noticed that we fixed the login bug from the 4images script, meaning you can access and login directly from the Media and Zips sections now
Also, the Gallery Manager position is closed at the moment, we originally were hoping to have 5 or so, but the response was so good that we hired 8 people, we'll introduce them to you soon If you applied and you weren't accepted, please, do not feel sad, in the future we'll be opening more positions and we'd love you to be a part of our family!
The gallery is as of now at the .net server too check it here all the site links have been updated and the old link will redirect you there, but just so you know... with the move, some of the credits for some pictures were lost, we however with help of the managers will be able to credit all the contributing photographers in a much better way.
Another thing! in the past update we added (and forgot to say) a link for a newly formed German board for all things libertines, click here to join the Shambolic Libertines forum
Also, we want to ask you for a favour... if you have ad blocking software or popup blocking software, if you could turn it off just while you browse the arks you'd be helping us a great deal. We've set the pops to have a timer, if you go first thing to the forum, you will have 30 minutes popunder free after the first one, in the rest of the site the timer is set to 12 minutes, this is much much less than most sites with pops do, where each page means a popup, plus, we've made sure to not have any harmful ads and get rid of "ugly" campaigns (as far as we can control it), they're popunders to make them as little annoying as possible too.
We really don't want to be annoying with the ads thing, but we receive visits from about 1200 different people daily and our average has been of only 600 pops in these couple of days. You'll see, if we want to be able to afford a dedicated server we need to earn at least 5 USD per day, usually, we have an average of 25000 page views daily, and with the 600 pops we're (at max) earning 1.50/2.00 per day... if at least 1500 pops openned we'd be earning around 3.00, so if all visitors accepted at least one pop, we'd be much closer to our goal, so we'd really appreciate it if you could do that. Also, when you see text banners showing something you're interested in, please click, these campaigns usually pay per click and not per showing, so we could be showing these campaings 100 thousand times and not get a penny, while about 30 clicks per day could be giving us around 2 USD. I know we're all pushy about this, but think of the benefits this could have! a dedicated server could mean lightbox for all members and downloads for all visitors. We're also trying with different advertisers to see the best option as far as revenue and quality of ads go.
Soon we'll set up a financial stats page so you can see the expenses the site has had in the past, donations and payments we get from sponsors so you'll see when we are finally financially stable enough to get a dedicated server
Thanks so much for your understanding and your support

Now, a final thing... a little treat for reading this long long thing Nick from DMC contacted us about the Back to the Bus Babyshambles compilation that will be released in October and sent in two thingies, click here for the press release and click here for the Artwork, I'm loving the cover pic really Thanks Nick and thank you Peter
Expect an update during the weekend
| | |
| --- | --- |
| 16 Aug 2006 by | Read More ... comments (2) |
The media section and the new ads you see...
So we had to disable the entire lightbox function from the media section, sorry about that, if you're an Ark Citizen you should've received an email with more info on how to use the Lightbox now.

On other news, we've placed ads on the site as you may have seen, we've tried to make them as little annoying as possible, also, on the side bar of the main pages and media and zips sections, you can see a couple of search boxes, with them, you can search the web, if you are interested in something and you click on a sponsor we can get revenue from there, as well as from the error pages that now have been substituted for a search engine page.

Why do we do this? Because of the need to have some sort of preventing plan in case we do need to go dedicated in a rush... we've found out that if for every unique visitor per month (usually a visitor makes more than 3 visits per month and sees many many pages) we could make a cent, we'd be able to afford a dedicated server, that's what we're aiming, hope you understand.

All the lyrics, The Libertines section of the list, lots of new Uploading.com links and the Gallery Managers will be added shortly, please be patient

And finally... head over The Albion Arks Network site here, so you see all that's new... want a clue? premade sites available now!
| | |
| --- | --- |
| 09 Aug 2006 by | comments (0) |
Great news!!!
We've figured out how to sort out the problem without too many changes!

We discovered that the main problem is the lightbox in the media section, that's what is using so many resources, so... we'll have to disable the lightbox function for non-Ark Citizens pretty much the same as it was before but regular members will keep downloading using the Download buttons... am afraid that Download Zip function will be disabled too, this changes will be done tomorrow we hope, sorry about that... but on the bright side... the .net server thingy with downloads for all visitors is still standing ! will take a bit longer but we'll let you know, we'll also modify the list for this purpose... still, as usual, we ask you to download off the Uploading.com links if you can.

The template in the gallery is a bit off because we've upgraded gallery version to be able to make the move to the .net server... that change is still standing too, you however shouldn't feel it , we hope to fix the template and move everything in the next couple of days.

Now, on the Arks Hosting - we're working on making prebuilt sites that are easy to edit by the artists who don't know html, etc there are a few updates too, we hope to get them done by the start of next week... apart from that we want to encourage you to apply, it's really worth it !

Finally, all of you who have sent in Gallery Manager applications shall be receiving a response during the weekend, thanks to all of you for your interest! There are dozens of lyrics to be added too

Thanks so much for your comprehension and support!

Let's hope nothing new comes up, yeah?
| | |
| --- | --- |
| 04 Aug 2006 by | comments (1) |
Good and bad news...
You might be wondering why the media section is unavailable right now...
Long story short: we're using too many resources in the server so our host is asking us to go dedicated or, if we keep using up so many of the resources, we might get suspended... thing is, we can't afford this, and we can't really rely on donations for such a delicate subject, because it really IS a lot of money.

We've thought up a way of handling this so we don't get suspended, to lower the amount of CPU usage we'll go back to only Ark Citizens being able to download from the Media section, BUT now ALL visitors will be able to download from The List, using a script we'll place at our .net server.

This way the usage of the databases and resources in general will lower considerably.

Now, you will no longer need to register to download single files, so, the only real advantage of registering will be the Zip's, and we encourage you to only register if you are interested in taking part in the community (and become an Ark Citizen eventually) this as not to use up more system resources of the server we're currently in and avoid damaging other people's sites.

Do not log in unless you're intending to post, or to download a Zip file, also, we want to encourage you to use the Uploading.com links instead, if you're from the US and Canada and you make a complete download from those links, we get some revenue that goes directly to fund the site, we'll have to get a dedicated server eventually, and starting to save up money for that is what we think best.

Please, meanwhile to download use The List as it is now, it will change soon enough

Also, we'll move the gallery to the .net server, and you will have to register again in case you want to have a gallery for yourself, for the same reasons.

I hope you understand this and thanks so much for all the continued support we hope everything will be ready next Saturday
| | |
| --- | --- |
| 02 Aug 2006 by | comments (0) |
Zip server back up!
| | |
| --- | --- |
| | You can download again! Thanks very much Varnim |
| | |
| --- | --- |
| 26 Jul 2006 by | comments (3) |
A partial List...
The host hasn't responded yet, they usually do in a day or so... I *think* it might have something to do with my email, but I'm not sure, so yup, please no uploading yet

On the other hand... we've updated The List! :D well, most of it, with all-new links for Members and Non-members
The only part that we haven't done is The Libertines one... Shambles, DPT, Yeti and Solo are ready tho
The Old List is now here because some Megaupload might have some still working links and until we get the new list perfectly full.

And well, also just letting you know that I'm going to be away-ish for a few days (until Saturday) because there's a short film fest close to my town I will be checking email and the forum but won't be able to stay in the computer much, however Paperwreck will come back soon and Tez Mann is there to help, I want to thank him because he'll be helping getting things up on Uploading.com so the list gets more and more files for everyone! Thank you Tez!

Also, I want to take the time to thank EVERYONE who has sent lyrics, we're working on getting them up for a full list on lyrics in process, please click on Read More

And about the Network... don't be shy! Send in your applications! If you know someone who might need hosting let them know we really want to put that server to use!
We are thinking of making templates to make it easier for the bands to get their sites done :) we'll get you back on this, meanwhile... visit the two new bands we are hosting The Barricades (see them on ) and 15 Minutes (see them on )
| | |
| --- | --- |
| 25 Jul 2006 by | Read More ... comments (1) |
Quick note about the server
We've run out of space! we'll upgrade our plan later today, but meanwhile, I wanted to ask you to please not try and upload anything to the server, also, since the site (due to this) was somewhat down yesterday, if you wrote to us (sent lyrics, sent a question, anything) after 11 PM GMT, please try and send your email again, just in case it might've been lost

And finally, Varnim's server is down until the rest of the month, it went down yesterday and he isn't home at the moment, so it'll take a while to fix, please, do not use the Zips section, use the lightbox of the Media section instead
| | |
| --- | --- |
| 24 Jul 2006 by | comments (9) |
Lyrics and linkies!
Not even 24 hours and another update!
We've added one link: Good Old Days - The Libertines Greatest Journal Community
Thanks to inkylibertine for sending it in head over there now!

And thanks so much to all of you who have sent lyrics! We've added lyrics for:
DPT - One to my left thanks to Lai
Babyshambles - Beg, Steal or Borrow thanks to The Arcadian
Babyshambles - Wolfman thanks to dougal
Babyshambles - Black Boy Lane
Babyshambles - White Riot thanks to SeanGlasgow for these two
Babyshambles - From Bollywood to Battersea
Babyshambles - I Love You, But You're Green thanks to James Wilson for these two
Pete - A Little Death Around the Eyes
Pete ft Dot - Ask (The Smiths cover)
Pete - At the Flophouse thanks to Danny Lindsay (ScottishSocialist13) for these three
Libs - Eight Days a Week (The Beatles cover)
Libs - Half-Cocked Boy
Libs - Lady Don't Fall Backwards
Libs - Lust of the Libertines plus Pete's variations and alternate lyrics
Libs - Pay the Lady
Libs - Plan A alternate last verse
Libs - Sally Brown
Libs - What Katie Did added an alternate verse, all these were sent in by inkylibertine, HUGE THANKS to her

Also, we fixed 3 broken links in Libertines song index, also reported by inkylibertine, they were Christine, Seven Deadly Sins and Breck Road Lover. Thanks so much for all the help with this update Mila

And finally... we're still updating The List, meanwhile you can visit the old version here old style and no new links, mind, will let you know as soon as that is ready.

Also, we hope to post the Pete in Transmission video soon for those who've asked and thanks so much for all the love it really means a lot to us
| | |
| --- | --- |
| 23 Jul 2006 by | comments (1) |
Happy Birthday Arkadians!!!
Albion Arks is 1 year old today... and we have a grand celebration!!!
See all that's new...




New layout!! Hope you like


A Zips engine ready for all members... these files are hosted @ Varnim's ftp, who has been so kind as to lend us his diskspace and bandwidth, Thanks so much Marvin!!!! (Please, be kind to the server... not more than one download at a time... also, the limit for downloads is 3 at a time, if you can't start your download, try later on)


The Gallery Manager position... be part of The Arks!


A WORKING Lyrics Section if you can contribute... we'll really appreciate it


Lots and lots of new links... updated LJ communities links and added a MySpace links section


We also fixed the Send a File to us engine and updated the FAQ

A MAJOR new project too... The Albion Arks Indie Hosting Network - Free hosting for indie artists and indie artist fansites! if you know of anyone who may be benefited by this project, do let them know! we hope this project will be a great success!

72 new files... all kindly uploaded to the server by Tez Mann, who I might add, is now a Media Manager and will help us with the tasks of media managing () and also has been upgraded to Moderator of the forum, after being very hardworking, helpful and trustworthy since the beginning. Thank you Tez


AAAAAAND... now the Backup Server is gone... so downloads from the main server using the "Download" button in the Audio and Video Archive are available to ALL MEMBERS The Ark Citizen status is still available as a recognition to people who've helped the site in any way and to anyone who reaches 100 posts, but at the moment, has nothing more to it than a recognition badge





For a detailed list of files and credits click on Read More
The Media List will be fixed soon, we're updating it with all tthe files added since about September

Hope you enjoy all that's new
| | |
| --- | --- |
| 22 Jul 2006 by | Read More ... comments (2) |
Anniversary preparation
Just letting you know that due to the MAJOR update that the Anniversary implies, parts of the site might or might now work from now until 00:00 GMT of the 22nd July

We promise it'll be worth it
| | |
| --- | --- |
| 21 Jul 2006 by | comments (5) |