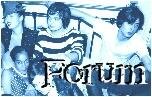 Welcome to the Albion Arks! We tried to find a proper welcome text and failed miserably. So, on with the download, because that's what you all came for, isn't it?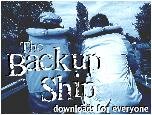 Now you can download any file without having to register, at The Backup Ship! (bit ad-heavy, sorry)
We now have ads on the site, click here to see our sponsors.

Check out our New Project!
The Albion Arks Indie Hosting Network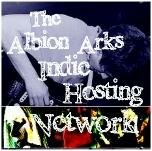 Are you an indie artist? Are you a fan of an indie artist? Need hosting?
Get it here for free!

News
Lyrics update! Finally!
Hello, people!

Long past time for a lyrics update. I've been sick almost all spring. That's why there haven't been any.

To all of you who have sent in lyrics, thank you! They've been received. They are truly appreciated. You're not being ignored. They will be added. You will be credited. There is just quite a backlog to get through at the moment.

A couple of the updates listed below were done a long time ago, but most on Thursday. I hope to get all caught up next time or, at the most, in two more news posts. (They get long so fast!) Consider this Part One and watch this space. Thanks for your patience.

Huge, huge thank you to the band members - especially Drew and Peter - for all you've shared with us directly the last few months about the songs, their titles and lyrics. Not just in interviews, but updates to your sites and myspaces, posts on forums, replies to questions from individual fans, etc. Thanks ever so much for taking the time. We love you all. A lot. And also think you're pretty.

One last thing before we get on with the show. If you're on other forums and communities sussing out lyrics, please consider taking a moment to copy, paste, and send them in to us instead of keeping it to yourselves. We'll credit you or whomever it was that took the time. They'll be corrected later if needed.

The Arks are here for all of us to have a central place to go to for information and media, even though we're all elsewhere, too. I may (or may not) give an impression of ubiquity, but I don't literally go everywhere and read everything. lol So, help each other out, eh? The Albion still needs every man, woman, and child she can get her hands on.

Thanks again so much to all of you!
inkylibertine
xx


Babyshambles

Black Boy Lane
Updated lyrics sent in by anonymous
Let us know who you are if you'd like credit.


La Belle Et La B?te previously Conversation Diva
Correction sent in by Tyler


Pipedown
Alternate lyric posted by milly on fdb
Corrections sent in by andrew rowland


I Wanna Be Adored (The Stone Roses cover)
Note about alt lyrics sent in by GuyP


Sticks & Stones
Alt lyrics sent in by nonkaa


Killamangiro previously called Kill A Man For His Giro
Correction sent in by James Norman


Beg, Steal Or Borrow
Correction sent in by catherine york


New pages for:
Deft Left Hand

Fireman

I Don't Know That Man

Revelations previously known as High Upon The Numbers
There was some discussion on fdb at the end of May that this is a reworked version of High Upon The Numbers. So, new title and url. The partial lyrics came from one of Drew's updates (9 May 2007).

Still, please send 'em in for the earlier versions if you've got 'em.

Maybeline

Jumping Bean

Drew mentioned (20 May 2007) those last two might end up in other places, even on Peter's solo album possibly. They'll be moved later as/if needed.

Straights

We still don't have lyrics for French Dog Blues,
but what Drew posted in another of his updates (16 May 2007), made me feel better about it:

"A call from Peter round midday followed to let us know he was gonna stop home today to finish a final version of the French Dog Blues lyrics. 2 years of indecisiveness have actually resulted in about 6 variants for each verse(an over-productive issue that only Peter & Fionn seem to suffer)."

How 'bout you?

Still, please send 'em in for the earlier versions if you've got 'em.

Added Crumb Begging Baghead also known as Zombie (back?) to the Babyshambles index.
The page has been there a while. Thought the listing had been, too. But there you go. My apologies.


Torn
Small update to the lyrics.
Drew mentioned in another update (10 May 2007) that the ghost ship is lost between ports. Not shores, or storms. So there we go. (For the moment anyway. lol) Can't wait to hear the final version of this, btw!


The Libertines and Babyshambles
Horrorshow/Faith (George Michael cover) medley
Lyrics sent in by Guy Powell
Added on both songs' pages
Horrorshow
Faith (George Michael cover)



The Libertines
What A Waster
Complete lyrics sent in by tshirtwearer

Pay The Lady
Added another variation to the lyrics



Peter
Lost Art Of Murder previously known as Nice Day For A Murder and Lost My Phone In Paradise
Updated title and url per Drew's (17 May 2007) and Peter's (30 May 2007) posts
Updated lyrics per Drew's post (11 May 2007)


KP Nuts also known as K.Pnuts



Dirty Pretty Things
New pages for:
Heroin Waltz

Two Fingers To The Company Man

Suits, Punk, Military

Best Face In The Place also known as Best Face

Come Closer

Plastic Hearts

Wars & Weekends
This is the one Anthony said (in an interview) that Carl has a different title for... so, we'll see and fix it later if need be.

How Can They Be Tired Of England?
Updated title to add "also known as Tired Of England"
It's been referred to that way in the press, just like Best Face In The Place has been shortened. Not sure if those are the titles now or if it's laziness on the part of some journos. We'll see eventually.


The following two songs were performed as a medley (with Tim Burgess) back in April. Note added to the first, page created for the second, linked to each other for all your obsessive needs.

North Country Boy (The Charlatans cover)

You Can't Always Get What You Want (The Rolling Stones cover)


| | |
| --- | --- |
| 17 Jun 2007 by | comments (2) |
Happy Birthday Carl!!!!
Much love and best wishes from the Arks and the Arkadians Hope you have a wonderful day!


The update is coming people, I promise... life has just been hectic around these parts. Please, be patient.

We're most likely going to merge the updates for the 1.5 and 2nd Anniversary and post a wide explanation of the delays soon.

Thank you for understanding!
| | |
| --- | --- |
| 06 Jun 2007 by | comments (5) |
Even more stuff!
The DivX version of Needle of Death performed by Pete ft Bert Jansch before the arrival of Carl has been added, download it here

Also, we've added new DivX versions of What Katie Did and Tell the King, all these have been posted by crooked fingers at the official forum. Thank you so much!

For a glimpse at the busking at the balcony, go here, the link was posted by shambles16 and inkylibertine, we hope to have that ripped in about 10 hours as right now we gotta leave for a while... when we're back much more shall be posted hopefully! Meanwhile, keep an eye on this thread
| | |
| --- | --- |
| 13 Apr 2007 by | comments (0) |
More stuff
For now we're adding a video of Dream a Little Dream featuring Carl tap-dancing that was posted by crooked fingers at the official forum. You can download it at its file page here, simply click the Download button, or see all the content posted so far here

You can see the video on youtube here, he said he will be posting more stuff soon, so check his profile there!
Thank you so much!

Also, check this wonderful site made by Mer for the occassion
Faith Love Music, it will feature news, pics and everything relevant relating to this

ETA: We replaced the AVI video that we got from Youtube with VDownloader for an DivX version that was upped by crooked fingers himself, if you got the AVI I'd suggest you download again
He also posted a vid for Needle of Death (not featuring Carl) we'll try and get everything posted ASAP
| | |
| --- | --- |
| 13 Apr 2007 by | comments (0) |
Pete and Carl!

Reunited on-stage on April 12th, 2007 at the Hackney Empire stage, it was emotional and wonderful.

We will be adding as much content on this as often and as soon as we get it and due to the nature of this, downloads straight from the server are available to EVERYONE, not only Registered users.

For now, 4 videos posted by baulkogal in the official forum: you are a hero, thank you so very much! also, immense thanks to the re-uploaders, particularly rudimentarycrackwhore who posted the links we downloaded these from.

Click on the links to go to every file's page, there you can click the Download button (we had posted direct links but apparently some people had problems, so this was best):
What Katie Did
Albion
Tell the King / Don't Look Back into the Sun
Good Old Days

Alternatively, you can see all the content we add here

Up the Albion!

ETA: Our beloved Media Manager Tez Mann made MP3's out of the videos, you can download them here:
What Katie Did
Albion
Tell the King / Don't Look Back into the Sun
lenina



| | |
| --- | --- |
| 13 Apr 2007 by | comments (0) |




Nouvelle communaut? francophone and other news

Albion Arks et son ?quipe cosmopolite souhaite la bienvenue ? likely lads, un nouveau forum francophone . Ca se passe par ici : http://www.likely-lads.c.la

Curious ? We're just saying hello to likely lads, a new french-speaking community.

And once more, apologies on the update being delayed again and again. We're just awfully busy. It IS coming, though, and hopefully will be online before the end of the month. We just can't make any promises because things are pretty shambolic right now.

| | |
| --- | --- |
| 04 Apr 2007 by | comments (0) |




The Backup Ship disappeared

You may have noticed that the Backup Ship, where we host all downloads for non-registered people, is not longer online.
It was taken down by a system administrator of the hosting company, probably on suspicion of copyright infrigment. We're trying to work out what happened exactly, and we'll keep you up to date as soon as we know more about that.

For the time being, if you have not done so already and are in dire need of downloads, you can register to the site and you'll have access to our main directory.

Also, we'd like to give a warm welcome to Sail the Albion, a Pete news blog. All the best to you guys !

| | |
| --- | --- |
| 13 Mar 2007 by | comments (0) |




Happy Birthday Pete!!!

| | |
| --- | --- |
| | All the love and best wishes from the Arks and the Arkadians! |

| | |
| --- | --- |
| 12 Mar 2007 by | comments (0) |




Good news and bad news...

Hello Arkadians! As you may have noticed, we have new sponsors - they are in the form of five text links at the bottom of every page, these are from a very good advertising company who contacted us; no pharmaceutical, warez, adult or gambling sites are advertised, so you can click if you're interested without having to worry about it being a scam! These ads will help us further to pay our hosting fees.
Thanks Kim

Now, the bad news... This week has been twice as difficult as I thought, including but not limited to my college town internet dying (as in the whole network from the zone I live and go to college at) and next week I have TWO intensive courses, one of them of Traditional Animation (as in I have to draw by hand every single frame of a 1 minute short film), so, all things considered, I think it is pretty safe to say that the updates will not be available by Pete's birthday (March 12th) but we will try to have them ready by March 21st, so it will be a 1.66 years anniversary.

We are very sorry Arkadians bad luck and business combined have made it rather difficult - but once again, we tell you: it'll be worth it

| | |
| --- | --- |
| 07 Mar 2007 by | comments (0) |




Back online!!!

We have managed to fix our MySQL problems and are now back online!

The updates are coming in a few days and they shouldn't affect the avialability of the site anymore, we will not delete the previous news posts as to have them for reference, but you should be able to browse normally now!

Thank you!

| | |
| --- | --- |
| 04 Mar 2007 by | comments (0) |




Important - site will be offline for a few days

As you may have already noticed, we've had some server problems, it started with the comments getting lost and now in the media section there were database connection issues.

We have decided to take off the site for a couple of days to get everything fixed and return with the massive (backlogged) 1.5 Anniversary Update.

Use the contact form to let us know of any question or comment you may have or email me at

Sections still available are lyrics, books of albion and the static info pages. We'll let you know of any changes.

Thanks for understanding Arkadians.
Much love.

| | |
| --- | --- |
| 04 Mar 2007 by | comments (0) |




Problems with the server

So they're back but currently the Support service of our host is not responding properly. We'll make the forum and media section unaccessible again and keep you updated.

Sorry, Arkadians

| | |
| --- | --- |
| 04 Mar 2007 by | comments (0) |



?
?

All contents remain property of their authors, no copyright infringement is intended, original work is property of
The Albion Arks 2005-2006 Disclaimer

Sponsors

Masini second hand | Myspace Layouts | Personal Loans | Mobile Phones | Xbox Mod Chips